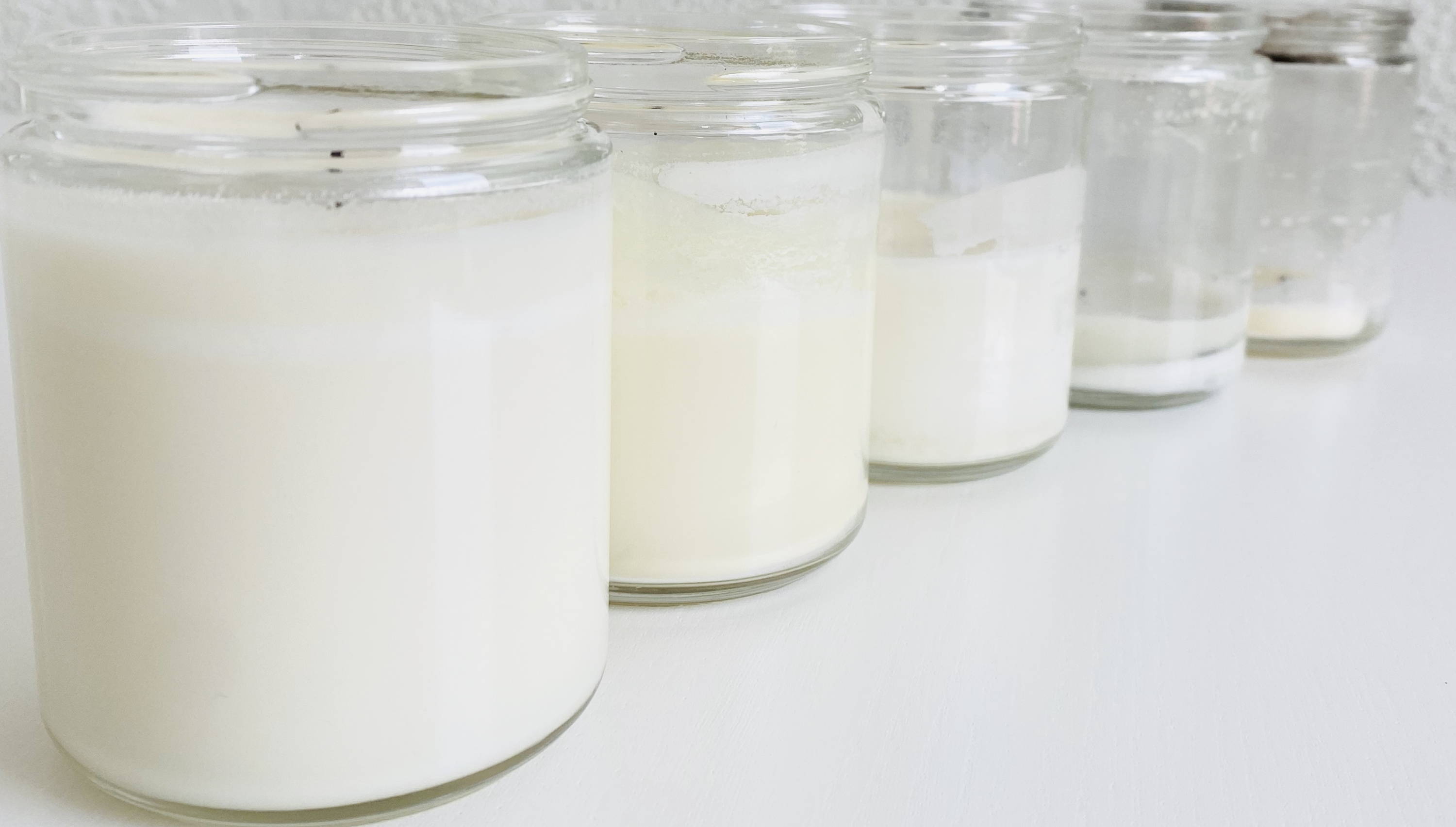 We know you have a box of old candle containers somewhere in the back of a closet, just waiting for you to turn them into a planter, make-up brush holder, or yet another jar to hold whatever...let us help you with that. Bring your used Noted containers back to us and we'll give them a new life. As a reward for this small act of sustainability, we're offering you Loyalty Points as a reward for every container you return. Rack up the points and use them to buy more candles! Every 100 points equals $1 and we have lots of ways to earn.

Gold Tins = 25 pts

4oz Mini Candle Jars = 50 pts
8oz Original Candle Jars = 100 pts
16oz Double Candle Jars = 200 pts
8oz Original Diffuser Bottles = 150 pts
If you are local to Boston, you may drop off your containers at our studio. Our typical availability is:
Monday-Friday 10 AM - 6 PM
Weekends by Appointment

Please contact us by email at hello@notedcandles.com to set up an appointment and ensure that someone will be at the studio to receive your containers.
If you would like to ship your containers to us, you may do us at your own expense. Please carefully pack and ship your used containers to:
Noted Candles
423 West Broadway, Suite #302
Boston, MA 02127
Please include your name and email with the package so we know where to send the points. Also, please be sure to package the vessels safely, broken or dented vessels will not be eligible to earn points.
Once we receive your vessels and ensure they are free from damage, we will add points to your Loyalty Account. We will email you a confirmation. From there you may redeem your points for discounts on future purchases.

Want to refill another candle vessel or get creative and and make a candle out of some something cool? We can do that too!
Check out our Refill Program.