A magical combination: our signature soy candles, hand poured into unique and one-of-kind handmade vessels. The Designer Vessel Series Candles are o
ffered exclusively by Noted Candles and are made in VERY limited quantities. Each collection is made in collaboration with a Maker that is near and dear to our hearts, so by purchasing one of these candles you are supporting two small businesses in one. As a bonus,
once the candle burns down you are left with a gorgeous heirloom quality piece to repurpose, or bring it back to us and we will refill your candle again and again. You choose the vessel and the fragrance, we'll make the candle specifically for you.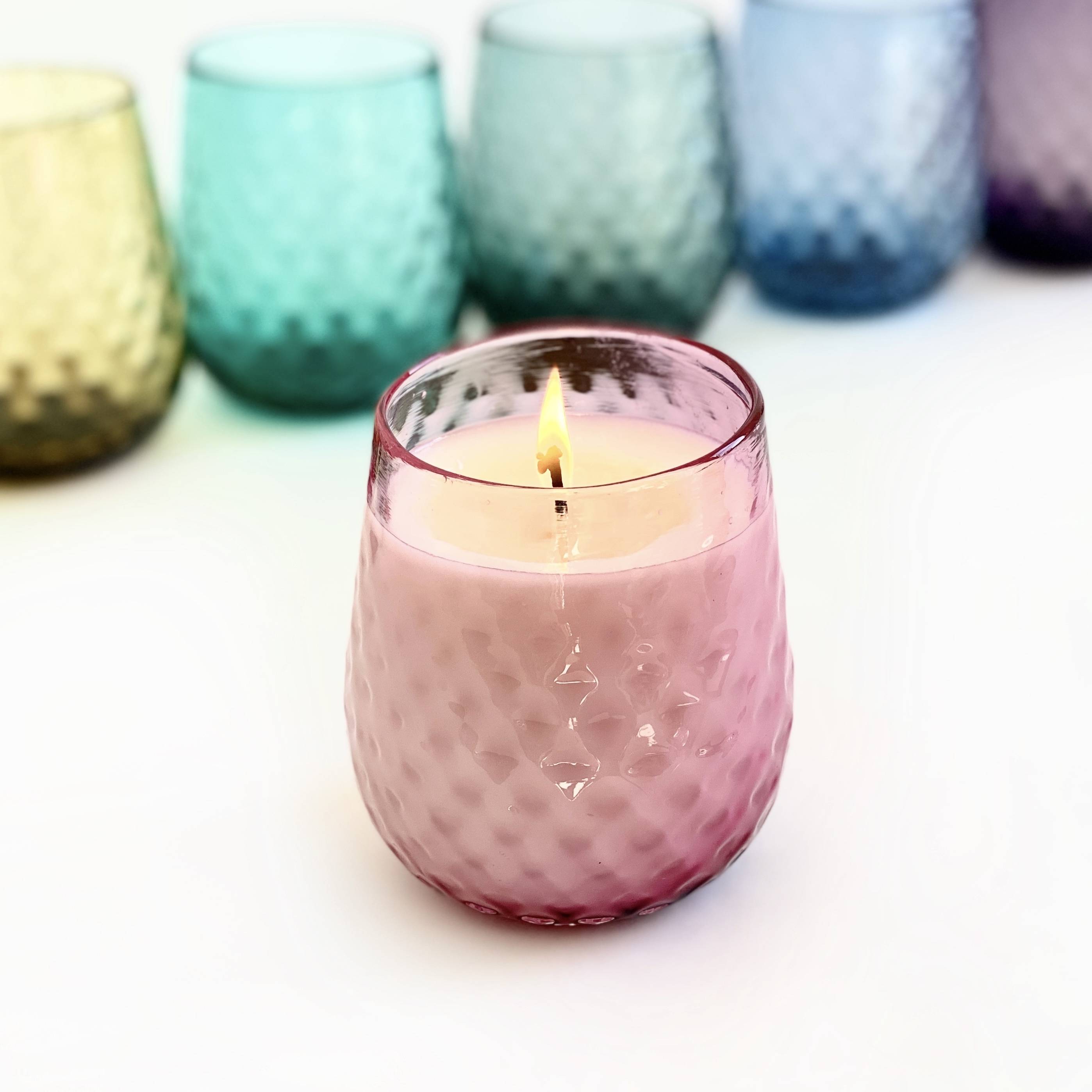 These vessels are hand blown crystal in a variety of patterns and colors, each creates a bath of light from the flickering flame. They are made one at a time by Cleod Glassworks in Essex, MA. The resulting candle will be about 10oz with two cotton wicks.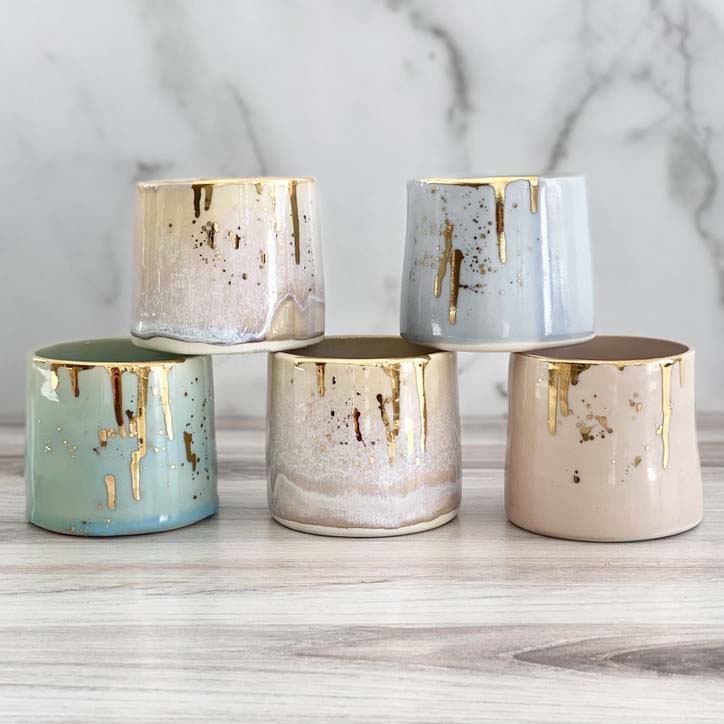 These vessels are wheel thrown porcelain with multi-tonal glaze and finished with a drip of 22k gold. They are made one at a time by Michelle Barrett in Maynard, MA. The resulting candle will be about 8oz with a single wooden wick.

Are you a Maker who wants to be part of our Designer Series?
Email hello@notedcandles.com with information about your line, we would love to hear from you.